SQEPconnect Integration Platform
Make your company's systems seamlessly talk to each other and enhance their value by creating a digital ecosystem.
connect provides an integration platform allowing your business to seamlessly move data between your systems using all the benefits of cloud infrastructure.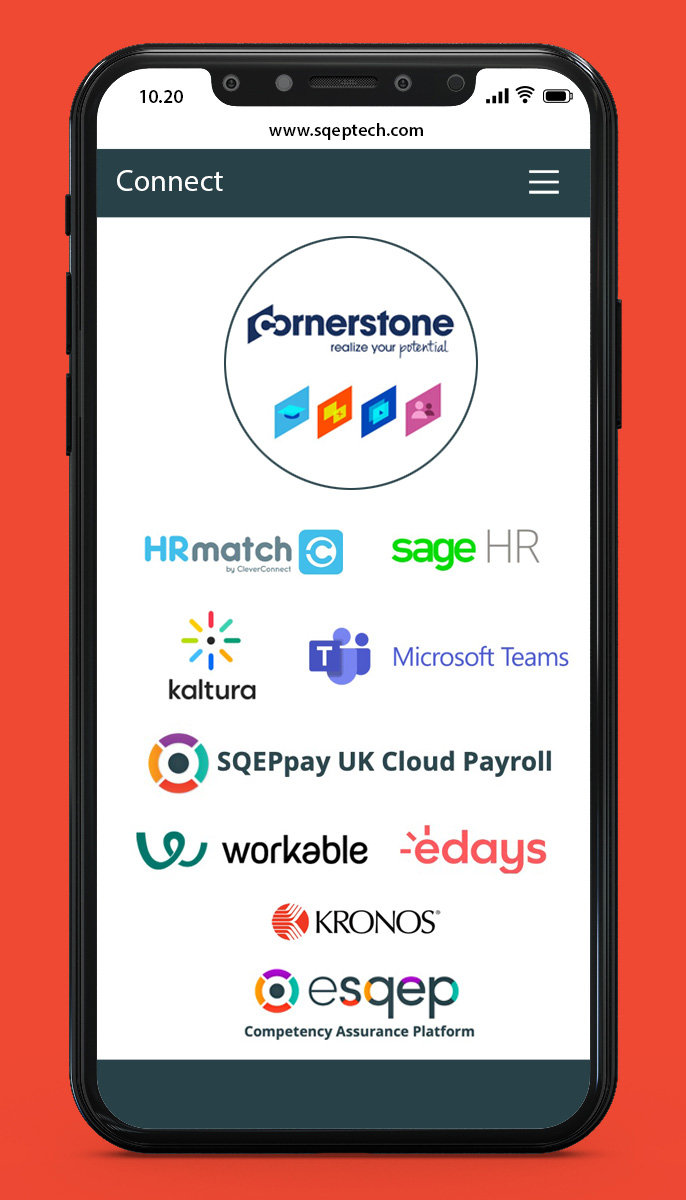 We listen to our clients and build applications that bring value to their business processes. 
Whether your business requires system to system integration or integrations via a middleware, our connect solutions can be tailored to suit your business needs. Key Connectors include: 
Reduce time, risks and associated costs by replacing duplicate manual data management of your HR data with the automation provided by our Connect platform.
LaunchPad Recruit simplifies the assessment process and provides on-demand Video Interviewing.
Now more than ever organisations need to look at offering virtual solutions, get our MS Teams Standard or Plus connector for Cornerstone to effectively deliver your learning and development sessions. 
Integrate our Skills Matrix product to easily and clearly see the skills and competencies of individuals within your organisation.
CleverConnect's HRmatch uses AI to match the best candiates to the right roles. 
Integration and cloud hosting made easy by our API experts